THE WAKE UP & FIGHT MASK – RIFLE PAPER CO. EDITION
A LIMITED EDITION COLLECTION SUPPORTING BABY2BABY'S COVID-19 RELIEF EFFORTS
MUST SELECT PATTERN FROM THE DROPDOWn MENU:
*Get the apron from this collection with your mask and get 10% off both. (See below)
We teamed up with our longtime friends at Rifle Paper Co. to create this limited edition collection bringing together Rifle's iconic prints with our beautifully crafted masks (and aprons too).

Masks are washable and reusable. And were developed in concert with Dr. Robert Cho, a pediatric orthopedic surgeon at a local children's hospital. It is designed so that you can insert a disposable filter within the fabric for an added layer of protection. Each mask features a flexible metal nosepiece for better fit and a crossback ribbon tie — a new design unique to this collection, that brings an extra pop of color and style to the mask, and helps fit more faces of all sizes more comfortably.
This is a personal use item and cannot be returned or exchanged.

All sales are final.

Standard discounts cannot be applied.

Filters not included.

Hand Wash. Lay flat or hang to air dry.

This is a non medical mask
Rifle Paper Co.'s beautiful "Folk Horse" pattern meets the Classic H&B apron.
This is a part of our limited edition collection made with some of our favorite fabrics from our friends at Rifle Paper Co.
Our Classic apron brings updated features and design to our iconic apon, worn by the best chefs and makers in the world. The chest pocket features a double layer design to hold your phone behind two pen pockets and added utility loops for tongs, towels, and any other tool you may need. Double needle stitching for reinforced durability and a fused bottom hem makes these aprons strong enough to stand up for anything you can throw at them.
Made with a premium cotton and linen blend, the Folk Horse apron is both soft and durable. Paired with brass hardware, cantaloupe straps, and our signature navy ampersand!
Get 10% Off with the set when you include any of the limited edition masks
Add any mask from our limited edition collection with Rifle Paper Co. to your purchase of this apron and receive 10% off.
Discount will automatically appear at checkout.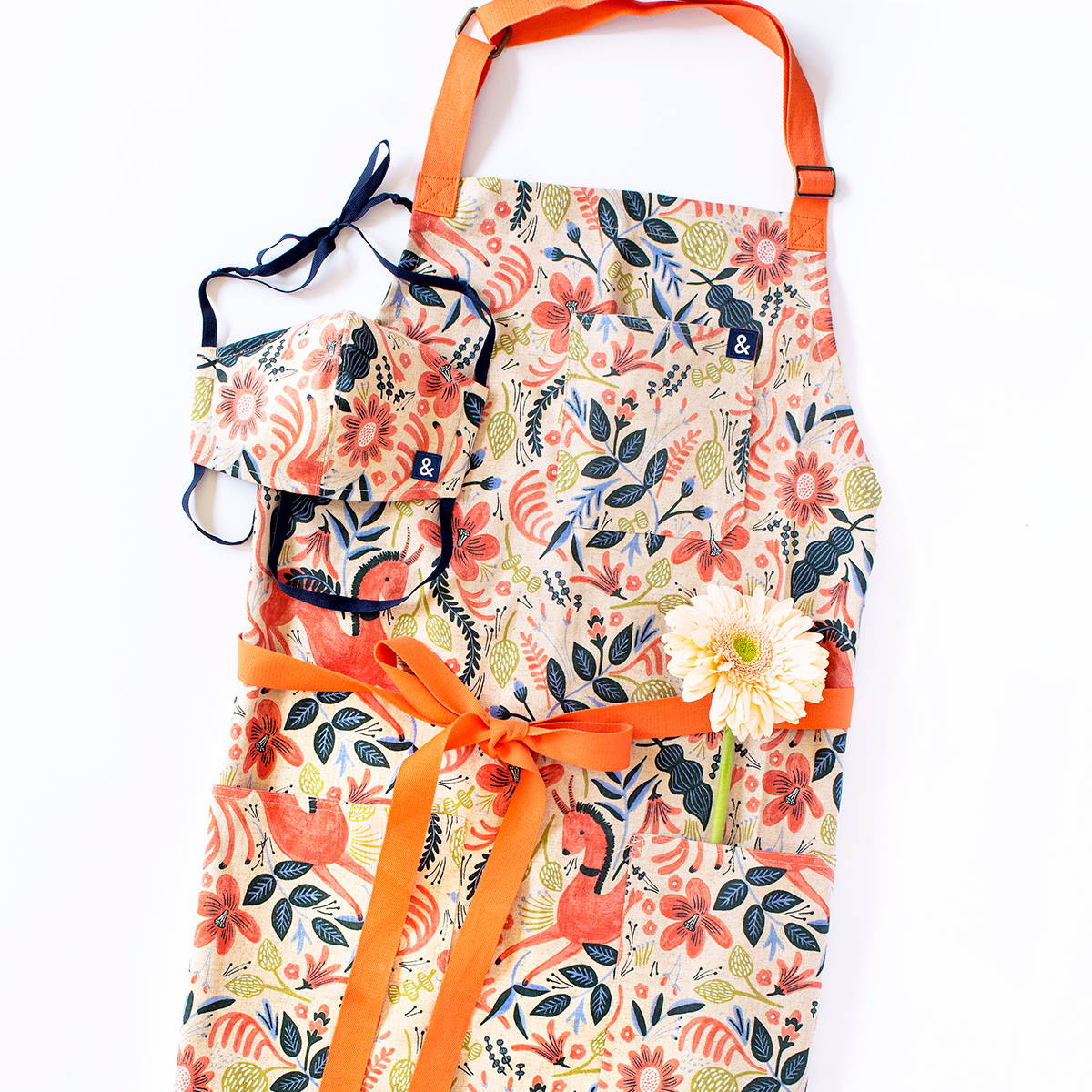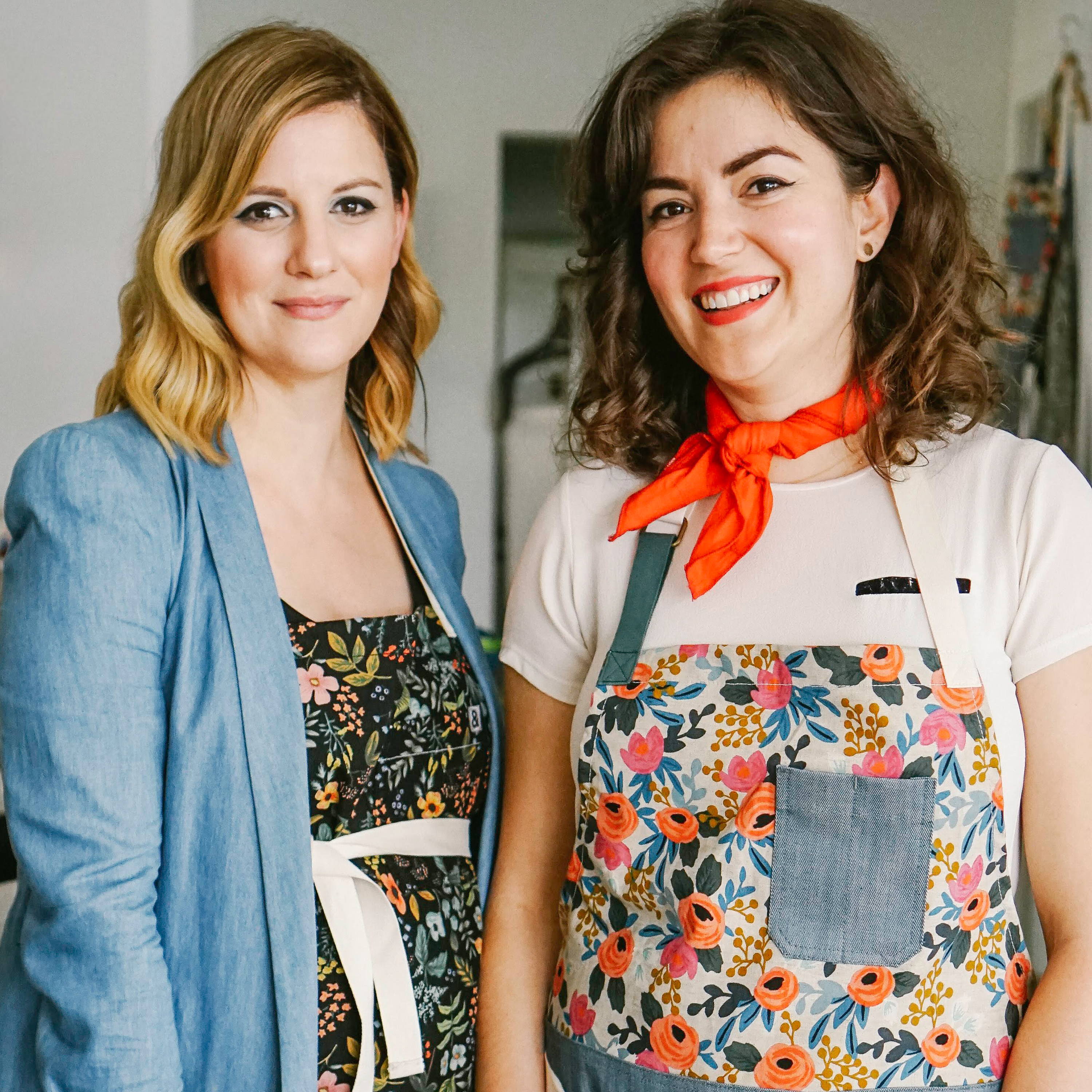 H&B & Rifle paper co.

coming together for joy, beauty, and good -
when we need it most
As longtime friends with Rifle Paper Co., we reached out to them when the Covid crisis first struck. We'd had a blast making an apron collection with them a couple years back and were excited to team up again to bring beauty and joy to this moment.
We've been working behind the scenes the last couple months and are so excited to finally share this collection with you. As part of the the partnership, we're also supporting the incredible work of the Baby2Baby because we believe that by supporting our most vulnerable kids and families we are supporting our future.
WE ARE DONATING 25K MASKS TO BABY2BABY'S COVID RELIEF EFFORTS
Baby2Baby is a non-profit that provides children living in poverty with all the basic necessities that every child deserves.
Even before the COVID-19 crisis, the families Baby2Baby serves were struggling to provide basic essentials to their children, and now they are struggling even more due to millions of lost jobs, empty shelves and increased lack of access to these critical items.
In the last 12 weeks, Baby2Baby has distributed over 20 million essential items including diapers, formula, soap, shampoo, baby food and more to the most vulnerable children across the country.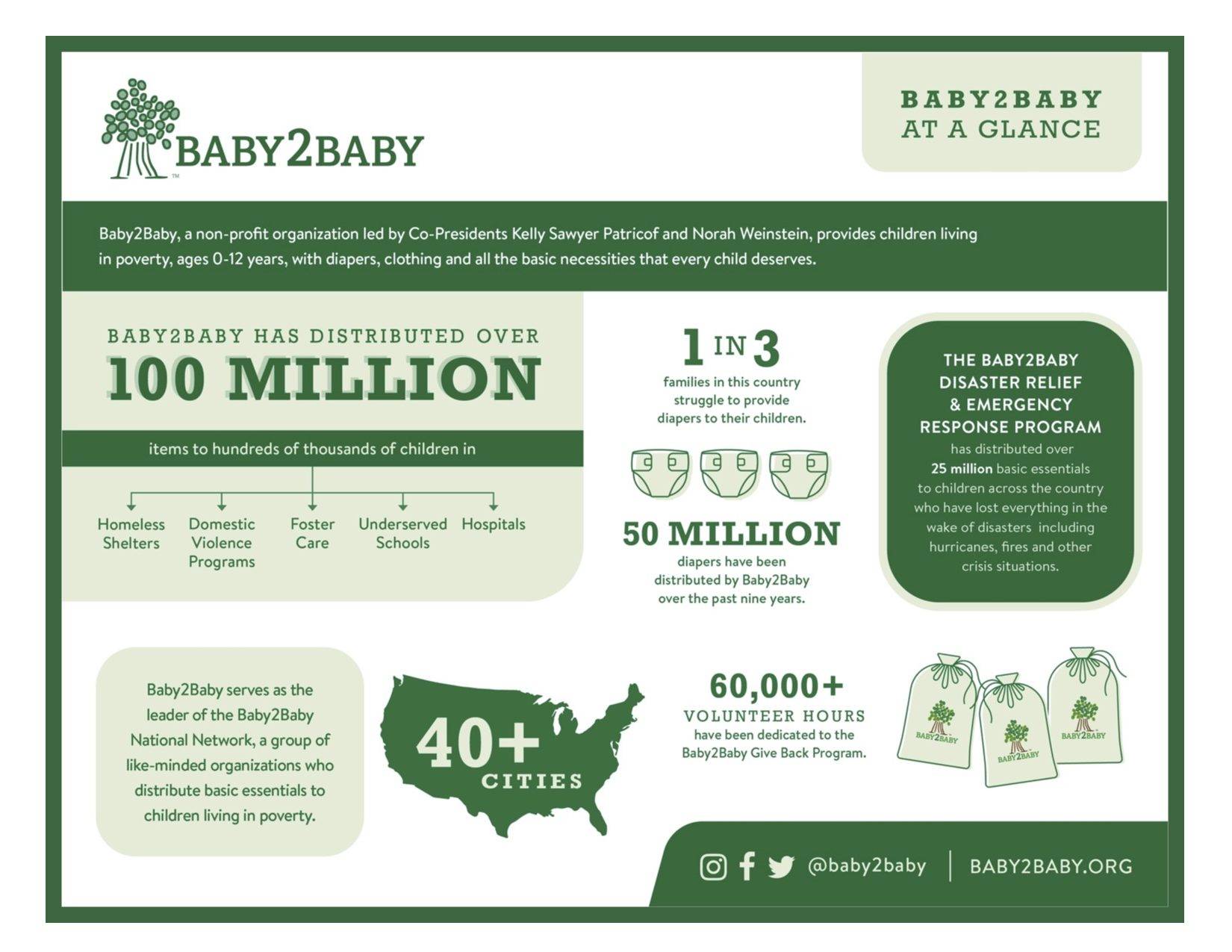 STAY SAFE. STAY STRONG.
SUPPORT THE CAUSE.
EVERY MASK PURCHASED HELPS US donate MASKS to those in neeD
GET YOUR LIMITED EDITION MASK NOW
A LIMITED EDITION COLLECTION SUPPORTING BABY2BABY'S COVID-19 RELIEF EFFORTS
*Get the apron from this collection with your mask and get 10% off both. (See below)