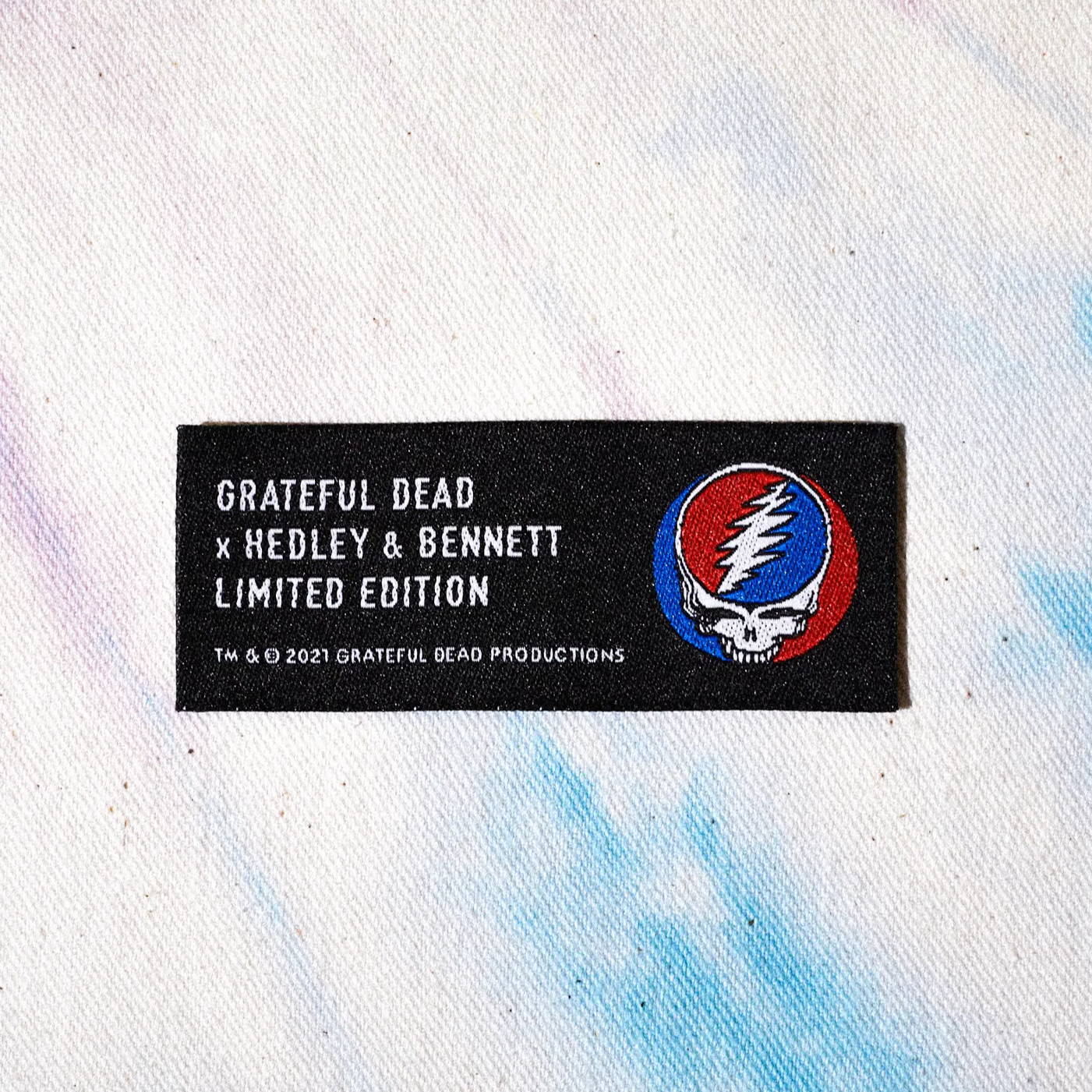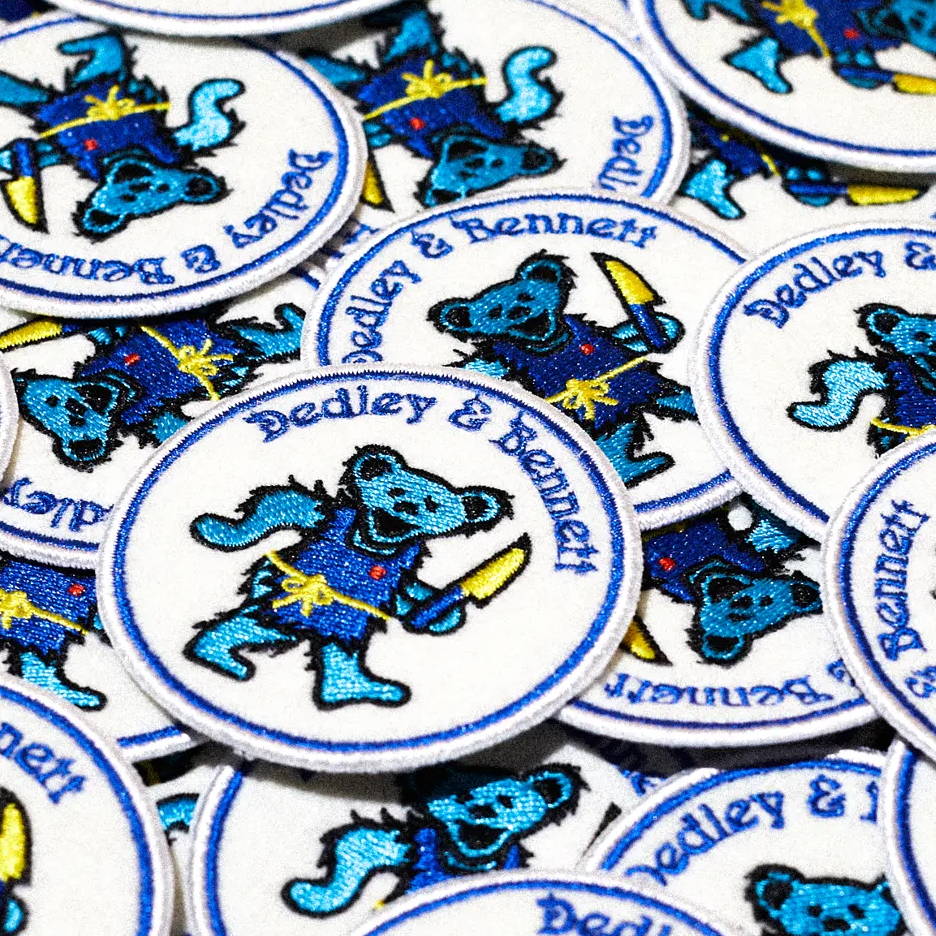 The first official premium kitchen wear made in collaboration with the Grateful Dead
Super soft vintage-washed, deadstock denim features laser washed Grateful Dead x H&B bears, and patchwork tie-dye pockets. See More.
Each Grateful Dead x Hedley & Bennett apron is built with the pro-grade quality and functionality of every H&B apron.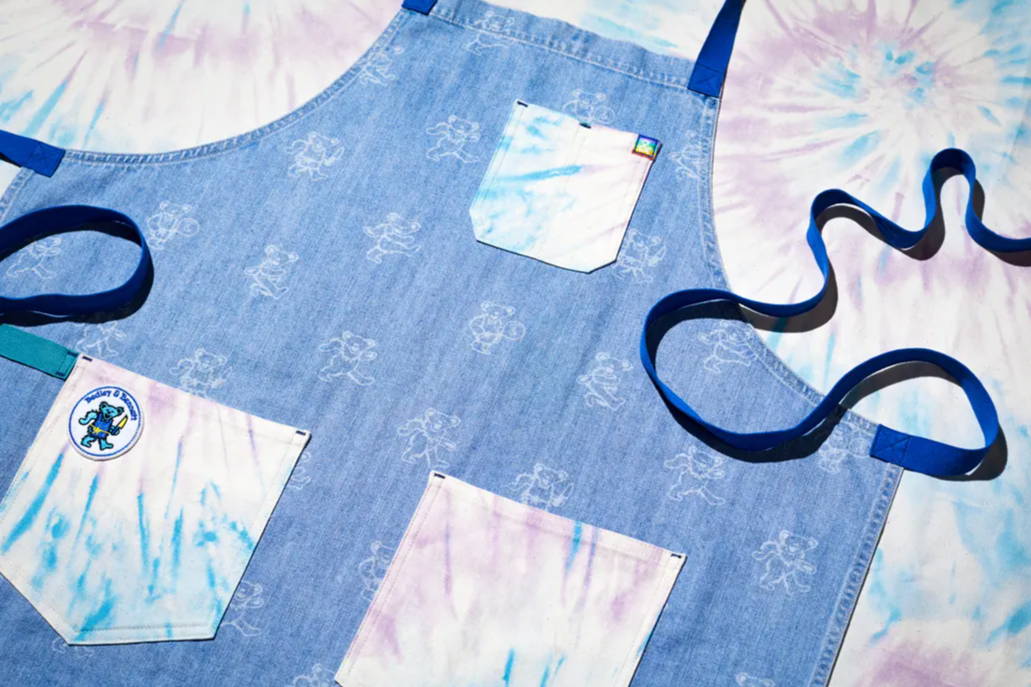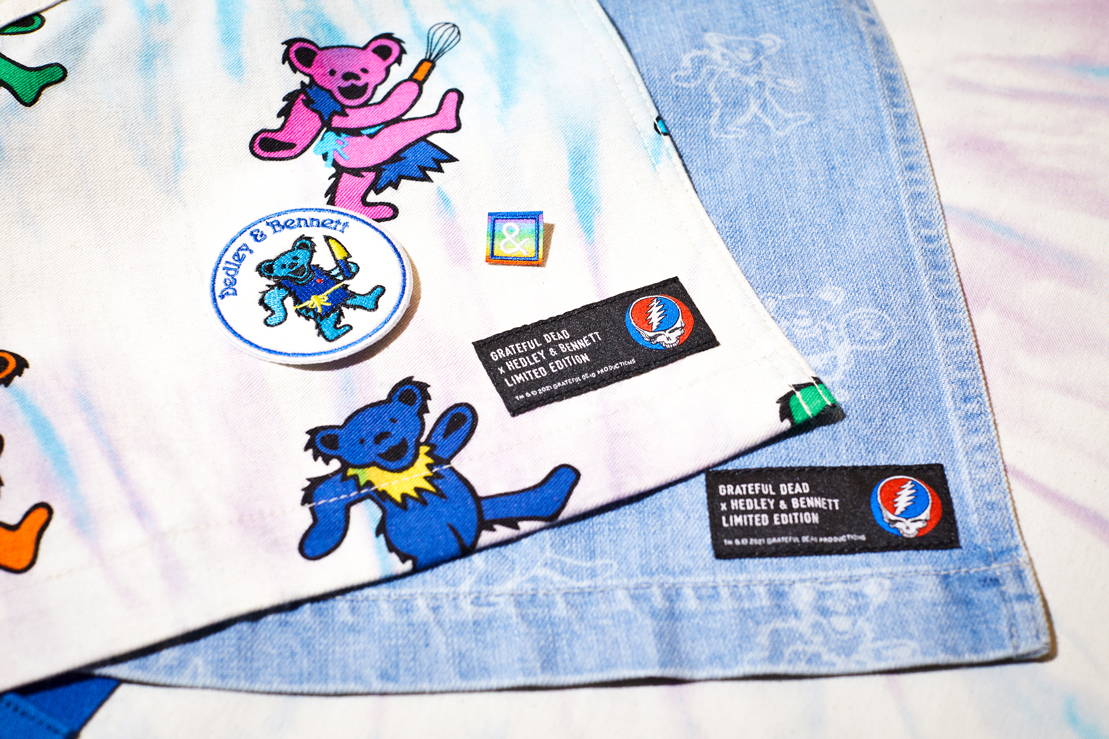 Plus limited edition details, including: an official Grateful Dead label, collectible Dedley & Bennett patch, and rainbow-gradient ampersand—the iconic H&B mark with a psychedelic twist.

"There is so much love for the Grateful Dead in the food world and amongst so many huge chefs. We're so excited to spread the Dead's positivity and creativity with our #apronsquad community and to honor the band's legacy with this collection."
-ELLEN BENNETT, FOUNDER OF HEDLEY & BENNETT